IMPORTANT UPDATE (6/23/15):  Great news Def Leppard fans!  Just a short while ago Vivian Campbell posted a glorious update on his Facebook page.  (Earlier tonight we reported on Vivian unfortunately withdrawing from the current tour and our original blog appears below).  Thanks to the miracle of science Vivian is back in business.  Here is what he posted:
"So, so happy to report that I've dodged the bullet of radiation. I was due to start a course that would have sidelined me for most of the first leg of the US tour, but my brilliant doctors have steered me towards an alternative course of treatment that will enable me to rejoin the tour this Saturday night in Birmingham Alabama. Furthermore, they've tailored future treatments to accommodate the tour schedule so I won't have to miss any more shows.

I'm so happy and so indebted to the wonderful physicians who have worked so hard on my behalf to make this happen.

See you Saturday!"
With that said, let's back to work Vivian!  Way to go.
It is with a mix of sadness but also optimism that we report that Def Leppard guitarist Vivian Campbell is withdrawing from DL's 2015 tour.  The tour starts tonight in Tampa, Florida, and concludes on October 4 in Bismarck, North Dakota.  Campbell, now 52, announced two years ago that he was afflicted with Hodgkin lymphoma which then went into remission. However, because of a return of the cancer things have changed. We know Vivian is a fighter and he will come out swinging and beat this thing but in the meantime V.C. issued this statement: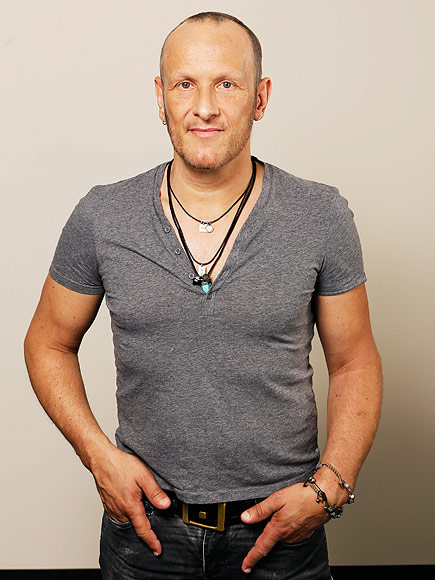 "I'm saddened by the fact that my cancer has returned.  However, I'm beyond consolation that its return will prevent me from being able to do my job for a while.  I'm still working on a schedule of treatment with my doctors, but I will see you all very soon. My apologies."
DL is on the North American leg of its tour and filling in tonight in Tampa is Trixter guitarist Steve Brown. Vivian get better soon and get back to what you do best.   We will be waiting for you.
KEN "K BO" BIEDZYNSKI
EDITOR
Comments
comments